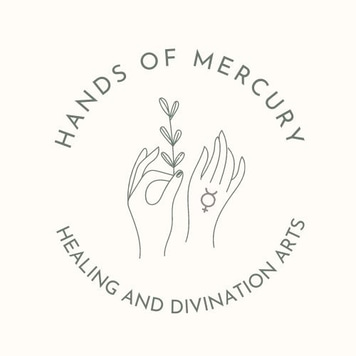 "Wow! I've had a few readings over the years, but I have never had one like this! The blueprint reading is next next (next) level!! Sam brings such depth, knowledge, and warmth to the session... it's like talking to a really wise best friend. I often get confused with astrology and all the trines and retrogrades, but Sam broke it down in a way that I could digest and understand. Also, the blueprint reading affirmed a lot of the things I knew innately, but reading it in a report just made it that much more tangible. I highly recommend Sam and if you have questions about your path/purpose, I strongly urge you to try the blueprint reading. Thank you so much, Sam!" - Jordan C.
"Samantha is a wonderful healer with powerful insight. Her readings are extremely thorough and personal. I've always had trouble reading my birth chart and couldn't really understand the houses and why they influence us so much, but she was able to hold my hand and walk me through every aspect of the report. The reading was extremely accurate and helped me understand the areas that are influencing me the most. If you are looking for guidance and clarification on why you tic the way you tic, please seek guidance from her readings. I came into the reading with just curiosity and came out with a better understanding of myself. It was intense and empowering. She helps you step into your power and understand the areas that need to be worked on. I truly appreciate her insight, gift, and guidance. She is wonderfully intuitive! I appreciate her opening up your healing channel to my energy. I'm lucky to have met a powerful individual who has harnessed her abilities. I feel blessed by her spiritual guidance!" - Marianne G
"Sam is an incredibly gifted and knowledgeable astrologer. Sam presents a great deal of complex information in a very accessible way, and she also infuses a sense of warmth and levity to an otherwise vulnerable experience. Sam's blueprint reading really brings a mirror to the personality traits and patterns you've likely noticed but may not have fully explored. I found it to be a meaningful opportunity to engage in self-reflection and to reassess some of the ways that I engage in my work, in how I channel my energy, and in my relationships. Highly recommend giving yourself the gift of this self-exploratory Blueprint Reading with Sam." - Elika R
"Whether you're going in blind or looking for further explanation, clarification, and validation for your past actions and future plans, Samantha covers all of your bases from a place of love and kindness. She reveals what you previously weren't able to put into words with how you are/think and offers you insight on how to best navigate through life given who you are at your core. I can't recommend her enough!" - Michael A.
"Sam is a brilliant interpreter of Astrology and Human Design. She blew me away during our astrology & human design reading with her compassion, knowledge, and genuine investment in my past, present, and future journeys. I walked away feeling enlightened and more assured in my personal and professional paths than ever before. This was two hours of serious self care." - Tanza L
"Samantha is amazing. Very professional and grounded in our session. It is clear from our session that she is knowledgable and passionate to share and be a guide in a space that can be confusing at times. Her knowledge of multiple schools of thought comes through as she warmly guided me through the chart that was prepared for me. Our session resonated with me in a strongly affirming way that acknowledges different peaks and valleys in my near future. I'm happy to now have an energetic road map that's been helpful in guiding my focus especially when things inevitably feel aimless." - Lucas C
"Samantha has a true gift for what she does. Her in-depth reading for my astrology chart went above and beyond what I expected. Her chart reading was extremely accurate to what I have experienced in my life thus far. It gave me a deeper love and acceptance for myself, along with more clarity for my future path." - Rachel S
"I enjoyed so much the sessions; both astrological and tarot sessions were so nice and accurate. I love the passion and professionalism Samantha imprinted. I know there is a lot of information to handle, and connecting everything in a joyful way with dynamism is her thing! I completely recommend her service, it gave me more clarification and confirmation in things I was really looking forward to resolve." - Leslye T
"Samantha's skills as an astrologer are unmatched. We received the relationship synastry/composite chart reading and it was incredibly helpful in understanding our strengths and weaknesses as a couple. This type of reading is such a beautiful way to dive into the psychology of our relationship while honoring the best ways we can show up for each other every day. We spent days afterwards discussing the major takeaways together and marveling at how accurate the reading was. Samantha does an incredible job of breaking down the astrology in digestible terms and even provides an in-depth write up for us to keep! We are so blown away and incredibly thankful for her gifts!" - Nicole & Robert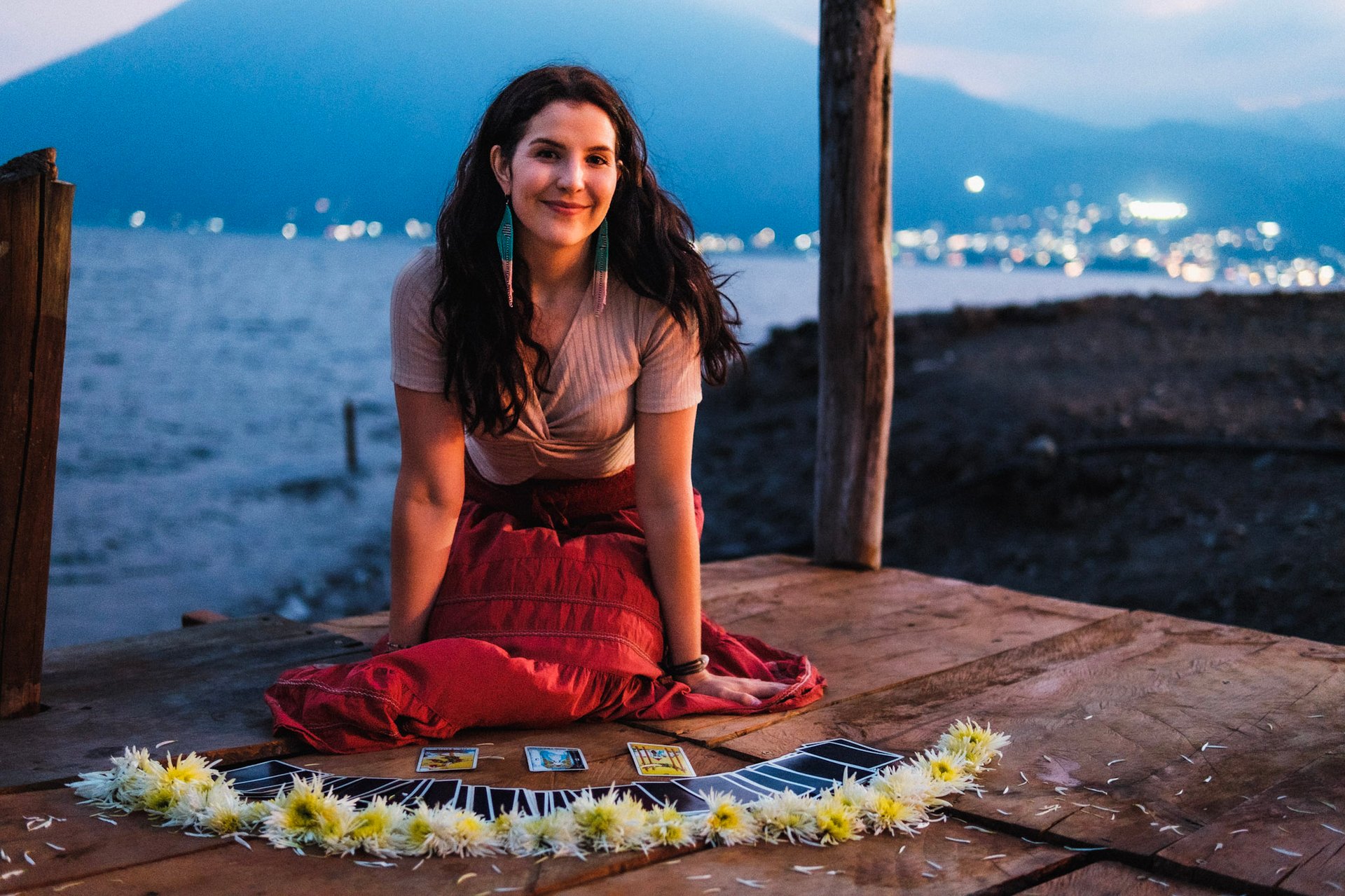 "My reading with Samantha came at a time of a major turning point in my life and informed my decisions greatly. Samantha was able to accurately reflect back to me what was important to pay attention to and what was no longer serving me professionally and personally. I left the reading with a sense of confidence and deeply felt that the reading ultimately foretold a major career milestone. I refer friends and family to my girl Samantha all the time!" - Zeeko Z.
"As a Midwesterner raised on traditional Christian values, I approached my Tarot reading with caution and skepticism. However, I can truly say that after my reading I not only fully believe in the craft but also feel resolved in what we were able to take away from my reading. This visit was not only eye opening but very productive. Can't wait for my follow up reading!" - Taylor F
"Samantha is the most spot on and incredibly talented tarot card reader/spiritual guide I have ever been to. I don't say that lightly. I did my first reading with her when I was visiting LA, and I haven't been to anyone else since. She's scarily accurate, incredibly kind, and gracious with her time and energy. She really wants to make sure that you get a proper reading, based on the intention you set and what you want to know." - Noor A
"We invited Samantha to our office summer party, and everyone was blown away by the intuitive nature of her and her readings. She does a great job connecting with each person individually, and providing written insight on each reading. The process was swift and easy, and she was very accommodating with our schedule, guests, and location. She brought the perfect energy to our gathering, and we will definitely be seeing more of her in the future." - Sarah K
"I found Samantha via a podcast she was featured on and instantly resonated with her insight. I quickly booked a card reading and am so happy I did. Her readings are like getting a big, warm, cosmic hug. The reading is thoughtful and oh so powerful - it really helped me out somethings I was struggling with into clear perspective. I can't recommend Samantha enough." - Ella D.
I received a reading from Samantha for my birthday and it was one of the best gifts I've ever received! She is a true artisan with her decks and reads from a place of clarity, intuition, and compassion. I felt safe and comfortable to share some details of my current situation, which felt right to share after Samantha provided very astute and resonant opening cards in our session. She was professional but friendly and she gave me a much better understanding of the factors I'm currently working with as well as things to look out for as I navigate the future. I really appreciated how attuned she was both to me and to her decks, and she collaborated with me to follow certain threads or ask new questions to get a better sense of what was present. I felt thoroughly seen and taken care of. I also really enjoyed that she pulled from multiple decks; I wasn't sure if it would feel disjointed but she wove them all together expertly and now I can't imagine getting a reading any other way! She also told me she has been working with one deck since she was 13! I will be back again and I highly recommend working with her, you won't regret it. " - Ariana M
"After my Reiki session with Samantha my mind felt clearer, my body ached less, and my heart felt a little less broken. She has a warm touch, a calming voice, and truly heals with her hands. I've been through a lot in these last few years- and she could feel the tension and heartache I carried inside from childhood. I think our session was successful, and I am looking forward to ongoing sessions with her for long term benefits on my healing journey." - Aurora A.
"Samantha is an incredibly gifted and intuitive healer. Her wisdom shines through during every tarot reading, and her connection to Spirit is unmistakeable. I discovered so much about my body and mind during our reiki session, and will definitely be back for more energy work. Do yourself a favor and get in touch!" - Robert L
© Hands of Mercury, 2023. All rights reserved

Photo on Dock by Ben Kalra Photography