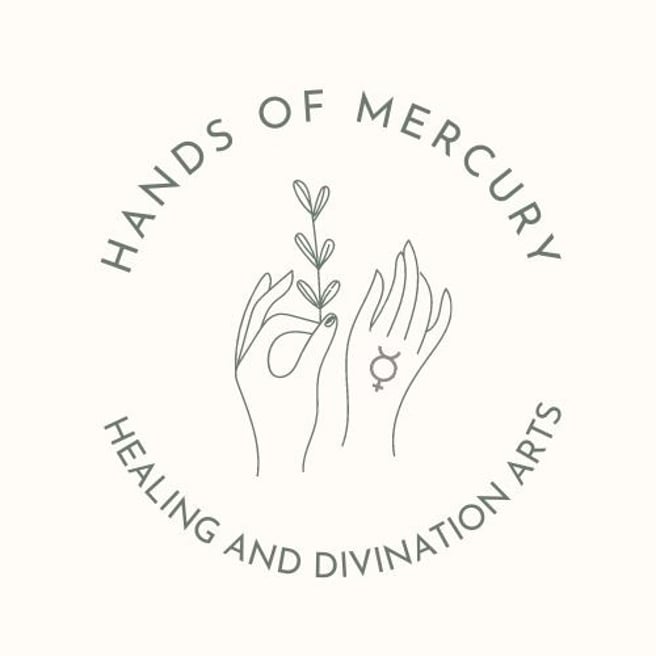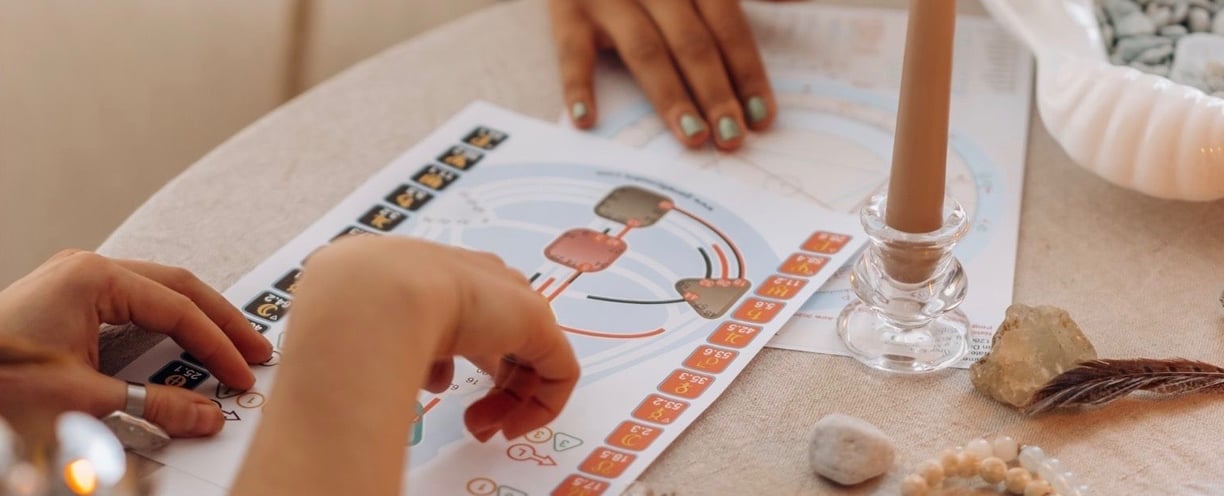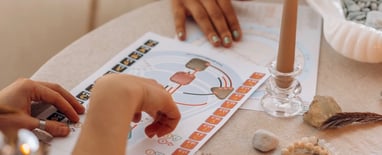 I'm new to astrology. What's the best consultation for me to start with?
Welcome! It truly excites me to be someone's first guide in the astrological space. The foundation for your personal astrology is the natal chart. It can take you years, a whole lifetime, to truly digest and understand the natal chart. Understanding your natal chart gives you the base for diving into your current transits, your synastry with important relationships in your life, and your solar return charts. If you had a satisfying natal chart reading with another astrologer, then you're good to go in diving into these other offerings.
Will you be offering your Blueprint Readings again?
My blueprint reading combined the Natal Chart and Human Design chart for a comprehensive reading. I found the combined reading to be quite a bit of information to digest in a two hour session. You can purchase the Natal Chart and Human Design chart readings as a bundle, please contact me for a discounted price.
What style of astrology do you practice?
I practice Western/tropical astrology, specifically using Hellenistic techniques. I calculate your chart using the whole sign house system. I look at the distinction between day/night charts, sect light, out of sect malefic, protection year and timelord, the 9 planetary bodies, asteroids like Juno and Chiron, and more.
What do I need to have for an astrology reading?
I need your birthdate, your birth time, and the location of your birth. If you do not have your birth time, you will need what is known as a chart rectification. I do not offer this kind of session, but you can contact me for recommendations with another astrologer who is well-versed in rectifications.
Are you available for virtual and in person retreat offerings?
Yes, I am available for Astrology, Human Design, Cacao Ceremony, Tarot, Reiki, and Yoga offerings/workshops for your next retreat. I'm currently in Portland, OR and open to travel on a case by case basis. Please contact me for my retreat rates.
Can I buy the partnership reading for myself without consent of the other person?
At this time, both parties must agree to have their charts read. However, if one person in the partnership wants to have the live session, the other partner can send consent via phone/email and does not have to attend. You will get much more from this session with both parties present and asking questions together.
What happens if I'm late or miss our session?
If you are more than 15 minutes late, the session will be canceled and can be rescheduled for an additional $30. I do not offer refunds at this time.
Do you offer any promotions or discounts?
I offer sliding scale as a way to make my sessions more accessible to all. Please reach out and let's can make something work. I do occasionally offer promos for various holidays, subscribe to my email list and follow on social media for updates.
Are sessions confidential? Can I record the session?
Our sessions are confidential. Your chart and recordings are kept secure. I prefer that you record the session on your end on Zoom. If we are having technical issues, I will record the session and ask that you download the audio I send via Dropbox Transfer.
How should I prepare for a session with you?
For astrology consultations, please bring any questions you may have about your chart or astrology itself. If we are looking at the natal chart, please limit current astro timing questions as that is a separate consultation. For Tarot, please bring the questions you're looking for more clarity on and an open heart for working together. It is much easier to collaborate when you're energetically open to it. For a virtual Reiki session, please prepare a quiet, comfortable space where you can lie down and relax. Aromatherapy can also be helpful.
Looking for an answer not found here?
Do you offer Mayan Nahual readings?
I am continually amazed at how the Nahual of our birthday organically weaves with Western astrology. I highly recommend deepening your understanding of your Nahual and the eight other Nahuales that surround your unique birthday. My Cacao and Cosmovision teacher Izaias Mendoza of LavaLove Cacao offers Nahual readings, you can connect with him HERE.
© Hands of Mercury, 2023. All rights reserved